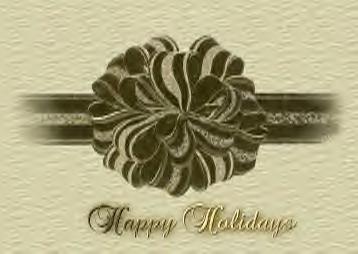 The Meaning? of Christmas
A tiny babe in a bed of hay
Born upon that wondrous day;
Come to save us all from sin,
Born to give us life again.
The babe grew up, became a man,
Preached his love throughout the land.
He traveled far, he traveled wide,
Yet some his thoughts could not abide.
So they hung him on the cross
And all the world felt a great loss.
The tiny child who came in love
Had been returned to God above.
Now we celebrate his birth,
On Christmas Day o'er all the earth,
By giving gifts to those we know
As to the babe so long ago.

We send our yearly cards to friends
And groan that stamps went up again.
We stand in line, we push and shove,
All in the name of peace and love.
And when the blessed day's gone by,
With weary souls we breathe a sigh.
We pack our trees and balls and lights--
Put all the symbols out of sight.
And when our homes and hearths are bare,
We finally bow our heads in prayer.
Thank God we've got twelve months to pay
The bills before next Christmas Day!
©Linda E. Newman
GramLin99@aol.com
All rights reserved.