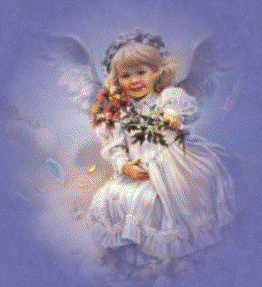 UNCONDITIONAL LOVE
School has started, and my days, as well as my nights, seem to be consumed with unfinished business.
On Sunday, I was at my desk at school -- where I have taught for seven years -- and pulled out a pack of pictures, wondering which year they were taken. I started to sort through them and couldn't believe the round, soft baby faces that stared back at me.
Kassidy and Carissa were 3-year-olds. Could this possibly be the same two 9-year-olds that just recently traded in their Pooh shirts for Mary Kate and Ashley duds? Who now talked about the boys they like at school. I sat there with the pictures spread out on my desk, secure in the knowledge that no mother could have been prouder. How lucky I've been to share these young lives. How much they have blessed me.
I look at Carissa in braces holding onto her walker -- her cerebral palsey making every step a challenge. I see Kassidy smiling shyly, always trying to hide her hands so no one will stare at her scars and her missing fingertips. She balances awkwardly on her prosthetics as she poses for the camera. She has no feet because of spinal meningitis I focus on the genuine smiles on their faces, the sparkle in their eyes, and hope I am a tiny bit responsible for their happiness.
I tuck the pictures in my purse and make plans to frame them.
The next day, Carissa's mom called and asked if they could stop by. Carissa needed a place to change into her dance costume. She walked through the door carrying her little pink case, no walker or braces in this picture. She told me about the new dance outfit that she just knew she was going to get for her birthday, which was only a few weeks away. She laughed and smiled. She hugged me several times and told me she missed me and we made plans to get together soon. I asked how Kassidy was, and she gave her report. They still attend the same school but they have different classes.
She left and I checked the time --- it was after 4 pm, and one of my night courses would begin soon. I had planned on grabbing a bite to eat with a co-worker, so we went to the little coffee shop down the street, where Kassidy's mom was working the night shift. I walked in and saw Kassidy there, with her mom.
I captured her attention and she ran to me, throwing herself into my arms. She looked wonderful. She was wearing a little denim dress and her metal and plastic legs were evident beneath the hem. She dragged us to a booth and told us she was going to take our orders. We gave her our drink orders and she rushed off to tell her mom. My back turned, I followed her
progress by the thump-clunk sound of her legs as she walked -- oblivious to the looks from the people in the cafe.
She brought our drinks and wanted to take our orders. She excitedly explained that she was helping her mom and she had already made a dollar. Kassidy's mom approached and said, "Miss Cory, I'm so glad to see you. I need a babysitter."
I agree to watch Kassidy and her baby sister for the next few weeks until her mom got on the day shift. She is single and she seems to always be juggling more than her share. Selfishly, I look forward to some time with Kassidy.
Our food came, and as we ate, Kassidy jumped up from the table every time someone came in. She waited patiently while they seated themselves and then quietly approached their table.
I heard her ask, almost apologetically, if she could get them something to drink and then off she
went to give her mom the order. I was amazed at her courage.
I listened as her mom directed her to a table to clear and then heard her cry out, "Look! Two dollars!" She returned to our table where she pulled the wadded up bills from her pocket. I helped her count them and straighten them out. I saw her excited face as she told me she still
wanted to grow up and be a doctor.
We got ready to leave as she greeted more customers. My co-worker and I slipped three dollars under the cracker basket, wanting to add to the excitement of discovery. I hugged her goodbye, and assured her I'd see her the next day.
Once in the van, I thought about the pictures in my purse. I never dreamed that six years ago these two little girls would walk into my classroom and into my life. At times, they would become my purpose and my motivation. I never doubted then that one day Carissa would dance, and that Kassidy would blossom! The realization overwhelmed me and I put my face in my hands and started to cry. I had finally identified what I was feeling. I almost didn't
recognize it.
Unconditional Love!
Author Unknown To Me

Background music
Through The Eyes Of Love Midi
Also From:
Daily Reflections Midi Pages