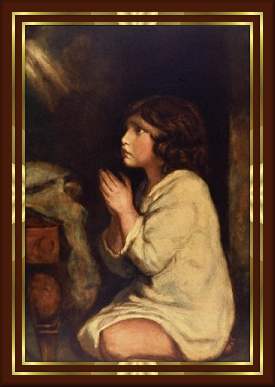 My Heart - Christs Home
Bob Munger wrote a wonderful booklet, "My Heart Christ's Home" (Inter Varsity Press, 1954). In it he describes a Christian who invites Christ to come in, settle down, and make Himself at home in his heart. The day this fellow invited Christ into his heart was glorious.
Every morning the Lord and he would rise early, sit together, plan the day, and talk in beautiful, warm fellowship.
As the days went by, the Christian gradually began getting up too late to enjoy this fellowship. Seeing Jesus sitting and waiting for him, he'd say, "Lord, I'm in a hurry today. But I'll be back tomorrow." Then he'd rush out the door. After many days passed, the man longed for real fellowship with the Lord.
Early one morning he stopped by, sat down, and said, "Oh, Lord, I've missed this!" He was surprised to hear Him say, "I've missed it, too."
One day the Christian came home from work and the Lord said, "There's a horrible smell in this house. I located it in the closet upstairs, but the closet door is locked."
The man said, "I've given You the whole house. All I've kept for myself is that little closet upstairs. Why can't You just ignore it?"
"I can't live in the same house with that smell," Jesus said. "Either it goes or I go."
The man softened. "Actually, I've tried to clean that up for a long time, but I don't think I can, Lord."
The Lord said, "Will you give me the permission to clean it up for you? Just give me the key, and I'll take care of it."
The man reluctantly handed over the key. The Lord went to work. He cleaned and scrubbed until He got rid of the stink and filth in that closet. Though the Christian was unable to do the job himself, he discovered that the Lord would do it, if only he would yield. After the work was done, fellowship between the two was better than ever.
Maybe you have a locked closet in your heart. The Lord is saying, "This area of the flesh that you still serve must go." Simply give Him the key. He'll do a terrific job of cleaning the mess in that old, smelly closet.
Author ~ Bob Munger




Artwork: The Infant Samuel at prayer
by Sir Joshua Reynolds.
Music: Oh God, Our Help in Ages Past.
Traditional English tune, sequenced by Barry Taylor.
The midi does not come in the zipped file.
Dings Courtesy of:
Set City
Stencil Roses courtesy of: Jane's PSP Tubes
No Right-Click Scripts Courtesy of:

.