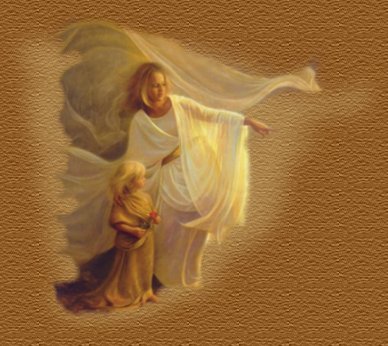 My Father Was Calling My Name
Though the day was a haze and my footsteps a maze
I was sure I had heard Someone call.
It was a sweet invitation to come sit a while
and escape from the stress of it all.
Then moments passed and He called me again.
This time I replied, "Lord, I'll come".
So I turned off my mind and all thoughts of time
and all worries of things not yet done.
Then He said, "My dear child I've been waiting for you,
with your company I am enthralled.
I treasure the time when you sit at My feet
and worship Me with your all."
So I basked in the glow of His undying love
and the scent of Rose of Sharon filling the place.
And I lifted my hands to worship and honor
my Father's sweet heavenly face.
Then I praised Him for Jesus, and the blood that flowed
from the cross on that long-ago day.
And I thanked Him for His mercy and grace toward me
for the debt I could never repay.
Then I closed my eyes to weep at His goodness
and to marvel that His love's mine to claim.
Just to think that He longs to spend time with me
...so much that He'd call out my name.
C2001 Sheila Gosney
Background music
God Is Love Midi
Also
Daily Reflections Midi Pages












Design ©Legend Designz 1999-2001
Site intended to be viewed with IE or Netscape 4.0 or better
800x600 Screen Resolution, 24-bit color