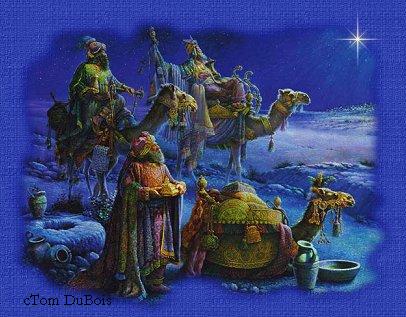 His Blood Set Us Free
Christmas is a baby, a child born for us.
For unto us a child is born, Unto us a son is given,
And the government will be upon his shoulders.
And His blood has set us free.
Christmas is joy, because His blood has healed us.
Christmas is peace, because our sins are forgiven.
Christmas is hope, because we will not be dead forever.
Christmas is Jesus, who gave us all this wonderful gift.
From my Friend ~ Pastor Ciniraj Mohamed
"WISH YOU A HAPPY CHRISTMAS AND A PROSPEROUS NEW YEAR!!"





Artwork: And Wisemen came bearing gifts © Tom duBois
and is used with permission. You must display
this logo with the link back to:
Christ-Centered Art Gallery

Terms of Usage:
You may use this set as Linkware, free of charge,
provided you observe the following:

Music: We Three Kings
No right click and color scroll bar
courtesy of: